3rd COGITO webinar: Digital Tools for Workflow Management
On 25th May at 11.00 COGITO project specialists will present Digital Tools for Workflow Management on the Construction Site, developed within last 2,5 years in the frame of the COGITO project.
This webinar is the 3rd one out of the series of 5 webinars titled 'Practical Tools for the Construction Sector in Digital Twin' organized by the COGITO Team. The aim is to present COGITO Digital Construction 4.0 tool-box and gather important feedback from the audience. Follow us to be updated with recent results on: Facebook | Twitter | LinkedIn | YouTube.
Target
Construction Supervisors, Construction Board of Managers, Construction Project/H&S/QA Managers, Construction companies, Construction site labour, Technological Platforms and Professional Associations and Initiatives.
Agenda
11:00-11:05 – Welcome.
BUILD UP
11:05-11:20 – Project overview
Objectives and recent results (Hypertech)
COGITO Tools in a nutshell (UEDIN)
Q&A (Hypertech, UEDIN)
11:20-11.50 – Digital tools for Workflow Management
Development status; Provided functionalities; Anticipated refinements; Walkthrough and preparation of user manuals for the following tools:
PMS – Process Modelling and Simulation Tool

WODM

– Work Order Definition and Monitoring Tool

SLAM&BCSC – Service Level Agreement Manager and Blockchain – Smart Contracts Tools

WOEA – Work Order Execution Assistance Tool
Workflow Management tools demo Q&A
BOC-AG, UEDIN, NT, QUE
11:50-11:55 – Poll
BUILD UP
11:55-12:00 – Wrap up & conclusions
BUILD UP
About the speakers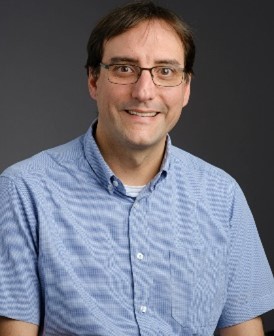 Dr Frédéric Bosché
Dr Frédéric Bosché is Reader in Construction Informatics in the School of the Engineering at the University of Edinburgh, where he leads the CyberBuild Lab whose research explores digital twinning solutions – integrating reality capture, data processing, information management, and visualisation technologies – to enhance construction project delivery and built environment monitoring.
Frédéric has published over 80 peer-reviewed papers in peer-reviewed journals and conferences, and his research has received a few international research and innovation awards, including two CIOB International Research & Innovation awards in 2016, and the IAARC Tucker-Hasegawa Award in 2018 for "distinguished contributions to the field of automation and robotics in construction". Frédéric is the past President of the International Association for Automation and Robotics in Construction (IAARC), is member and past-chair of the EC3 Modelling & Standards Committee, and is Associate Editor of the journal Automation in Construction (Elsevier).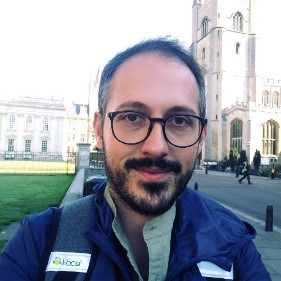 Dr. Giorgos Giannakis
Dr. Giorgos Giannakis holds a Ph.D (2015), a MSc (2011) and a Diploma (2008) in Production Engineering Management from the Technical University of Crete. From 2009 – 2018, he has worked as research assistant at the Technical University of Crete, participating in FP7 and H2020 projects (FP7-PEBBLE, FP7-BaaS, H2020- OptEEmAL) with main role the Development of Methodologies for Automatic Building Energy Performance Simulation Models Generation using Building Information Models and Model-based Control Design Methodologies for Building's Energy Performance Improvement.
From 2017 – 2019, he participated in an IBPSA research project that focus on the development of a BIM/GIS and Modelica Framework for building and community energy system design and operation (IBPSA-Project1). Dr. Giorgos Giannakis is currently working as a Project Manager at Hypertech SA (technical manager of the BIMERR project). He is an author of more than 40 papers in peer-reviewed journals and conference proceedings, his research activities focus on BIM, building energy modelling, data-driven simulation and optimization, conforming to relevant standards.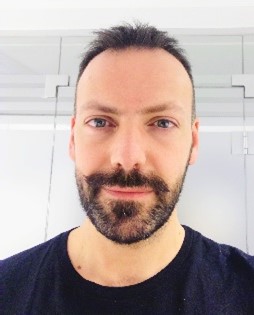 Damiano Falcioni
Senior researcher at BOC, focusing on process management and analysis to support digital twin in enterprises.

Dr. Panagiotis Moraitis
Dr. Panagiotis Moraitis holds a PhD (2019) from Utrecht University in the field of Building Integrated Photovoltaics, he also received a a M.Sc. on Sustainable Development from the same university in 2013. He has also worked as a researcher in Copernicus Institute in Advanced Solar Monitoring. In 2016 he co-founded "Electric Mondrian" a company that explored innovative concepts and implementations of BIPV and he held the position of CTO until 2019. He has research experience in PV technologies, forecasting and demand side management with more than 20 publications in scientific journals, conferences and books. Dr. Panagiotis Moraitis is currently working as a Project Manager at QUE Technologies focusing on the development of Blockchain applications.
Martin Straka
From a young age, I have been deeply passionate about computer science and its potential to positively impact society. This led me to pursue a degree in software engineering at the university level. After completing my studies, I joined Novitech Group, a leading company focused on optimizing work procedures in the manufacturing, surveying, and building industries. During my time at Novitech, I had the opportunity to work on several high-profile projects, including COGITO, which provided me with valuable technical skills and enhanced my ability to collaborate effectively within a team environment.
About the organizations
Hypertech
Hypertech is a Greek SME founded in 1997. The Energy Labs Unit of Hypertech was established in 2012 with the aim to design and prototype digital solutions that facilitate the energy transition of buildings. The solutions comprise an integrated hardware and software stack which includes: i) a building instrumentation solution to extract real-time data streams about the status and operation of building technical systems and appliances as well as occupancy and usage patterns by humans; ii) a data space infrastructure populated by these data streams that allows data exchange with service providers while preserving data control and sovereignty; iii) a building energy management system to improve energy efficiency, autonomy and enable the active integration of buildings to the energy utility networks and support the decarbonisation of the built environment and energy sectors; and iv) openBIM-based digital tools for building renovation evaluation and planning as well as building operations monitoring and optimisation.
University of Edinburgh
The University of Edinburgh is one of the world's top research-intensive universities, ranked 20th in the world by the 2020 QS World University Rankings, 6th best university in Europe by the U.S. News' Best Global Universities Ranking, and 7th best in Europe by the Times Higher Education Ranking. It has 83% of our research activity classified as world leading or internationally excellent in the 2014 UK Research Excellence Framework (REF). The CyberBuild Lab in the School of Engineering has extensive combined experience in Construction Management, Reality Capture (Laser Scanning, Photogrammetry, etc.), Building Information Modelling (BIM), Scan-to-BIM, Computer Science/Vision, Visualisation, Building Surveying/ Conservation, Survey protocols, Philosophical and technical fabric repair. These core skills have been demonstrated through several previous and on-going research projects disseminated through various publications, both academic and professional, as well as public and professional engagement events.
BOC
BOC is a software development house and a consultant in the field of IT-supported management approaches. The main business field and its origin is Business Process Management with the toolkit ADONIS®. Today BOC offers commercial modelling tools for strategy management (ADOscore®), business process management (ADONIS®), logistics (ADOlog®), IT-infrastructure and IT-architecture management (ADOit®) and a governance, risk and compliance (GRC®) suite. Recently the research group of BOC created an Innovation Laboratory with the purpose to innovate the BOC group internally as well as to offer this innovation services to customers. This Innovation Laboratory consists of creative, evaluation and engineering spaces and a robots-based proof of concept area, where the behaviour of models can be demonstrated with physical objects.
Novitech
Novitech is well known as collaborative partner and reliable vendor for EU institutions and networks. Since the establishment of Novitech in 1989, the company mission has remained unchanged "To deliver innovative IT service solutions". Our vision "To create full service life-cycle IT capabilities" includes: Business analysis and design, detailed functional specifications, application development and service deployment involving all phases of project management. The service portfolio and capabilities have evolved from network infrastructure management services in 1990s, to remote software distribution and migration services for large government systems in 2000s and to collaborative business process support services and platforms nowadays.
QUE Technologies
QUE Technologies is an Athens, Greece based company with the mission to fuse technologies from the blockchain and the IoT domains to facilitate automated flexibility exchange through the use of smart contracts triggered by real-time context information. Our goal is to re-invent Building Control by introducing the Internet of Things (IoT) paradigm into Human Centric cutting-edge Building Management Systems for Homes and Offices that interact with the neighbourhood and the energy system in a Smart City paradigm. QUE offers a distributed intelligence framework combining AI, IoT and blockchain suitable for a wide range of decentralized business applications.
Related posts